The Icon in Art: The Peacock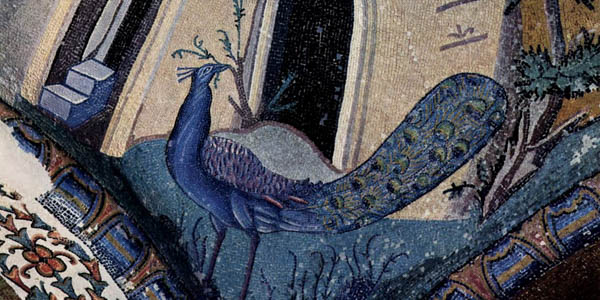 Date:

Thursday 9 May 2019, 8.00pm

Lecturer:

Antony Buxton
Birds were often used as powerful symbols in ancient mythologies. The owl represented learning in Athens, the eagle and swan were symbols of power in Roman art and the peacock is used in Eastern and Western art for its display of exotic beauty. Christian art adopted the peacock as a symbol of the resurrection and the Church, and classical myths associated with it were reinterpreted in 17th century art. Later, the peacock became a symbol of the appreciation of 'superfluous' beauty by the 19th century Aesthetes.
Edith Durham's Bold Edwardian Collection of Beautiful Balkan Things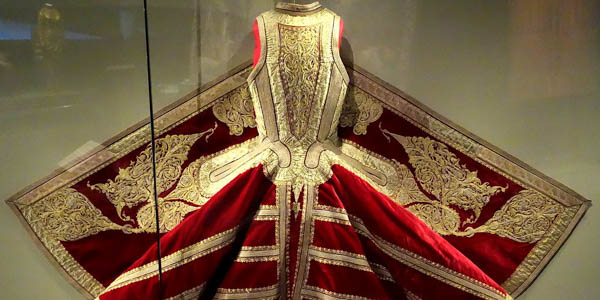 Date:

Thursday 13 June 2019, 8.00pm

Lecturer:

Elizabeth Gowing
Subtitled in Edith's own words "Such costumes as I have never seen before and never shall again perhaps", the lecture is illustrated with rich fabrics and great stories. Edith's travels in the first decades of the 20th century took her across the unexplored Accursed Mountains between Kosovo, Montenegro and Albania to what are now UNESCO World Heritage sites, and through bazaars she describes as "glowing with goods". In her watercolours and seven books she recorded the objects she collected, the landscapes she visited and the people she met. She was the first female Fellow and then Vice President of the Royal Anthropological Institute.
James Tissot's Women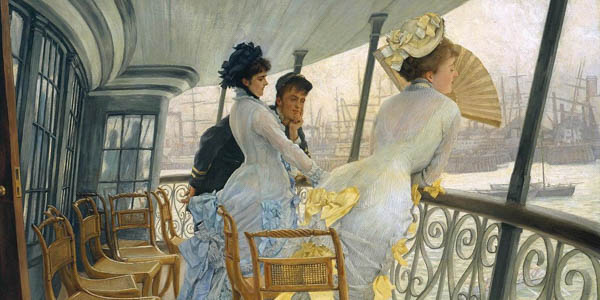 Date:

Thursday 11 July 2019, 8.00pm

Lecturer:

Kathy McLauchlan
This lecture considers Tissot's importance as an artist recording the lifestyle of the people around him, women above all. During the late 19th century, fashionable young women were frequently depicted as emblems of modern society, seeming to encapsulate the glamour and elegance of the urban scene. Tissot, along with painters like Manet and Renoir, made the portrayal of women a focus for his work, and unlike his Impressionist contemporaries, he achieved popular acclaim. Where the Impressionists challenged contemporary taste, Tissot was celebrated for works whose glossy finish and tasteful elegance seemed a perfect match for his subjects.